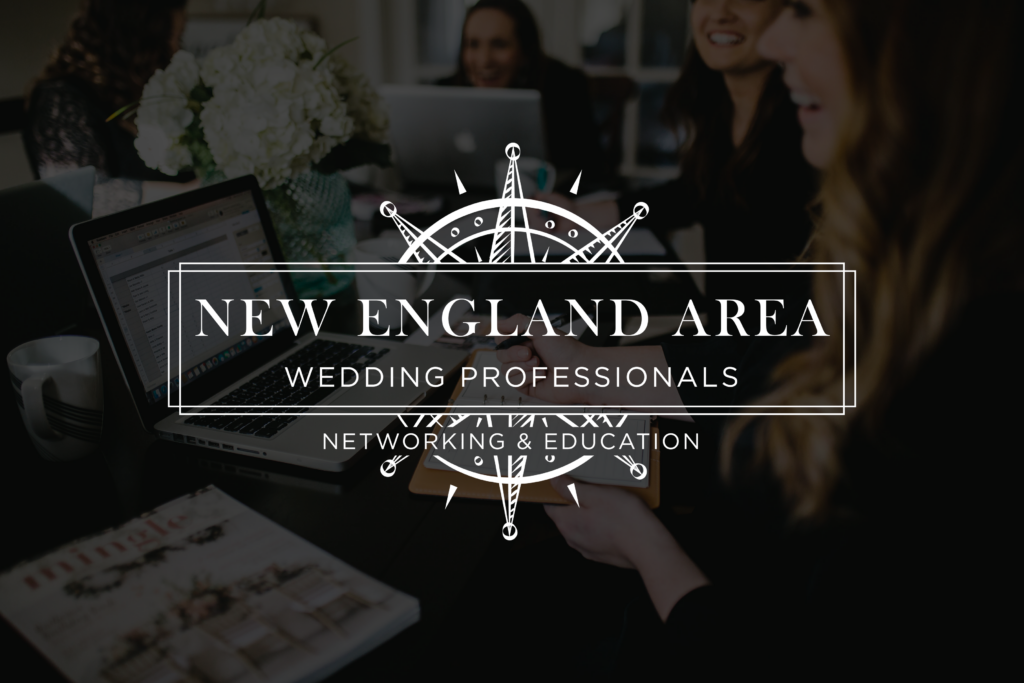 Become a member today!
Join now!
Take a deep breath.
You've made it! You have launched your New England based wedding business either recently or many years ago, and you are still looking to grow and improve. Who isn't?! All successful businesses invest in educating and improving.
Run by a local award winning wedding planner, we get your pain points because we feel them too. Notice the "we", that's because we are in this with you and we want the same things.
New England Area Wedding Professionals is the largest online networking group in the region that is strictly dedicated to wedding professionals.
Through networking and education, together we can strengthen and grow our local wedding industry. The stronger we are, and the more educated we are, the better we serve our clients.
We offer numerous educational webinars hosted by attorneys, accountants, social media gurus, website professionals, marketing masters and more. Additionally, we have networking events in every state in New England because the best connections are formed in person.
Whether you are a wedding planner, photographer, videographer, officiant, florist, venue owner/manager, catering owner/manager, rental company, DJ, band, makeup artist, hair stylist, bridal shop, calligrapher, stationer, wedding pet coordinator, live wedding painter, travel agent, transportation company, bartending company, event decorator, hotel owner/manager, wedding coordinator or any other type of wedding vendor here in New England, this membership program will benefit you.
---
membership
Get access to all of our webinars & events plus so many other perks!
Events
Come network with us! You can find all of our upcoming events here!
Members
Meet our members or area wedding vendors! Whether you are planning a wedding or a wedding vendor looking for another wedding pro, our members are ones that invest in their business!