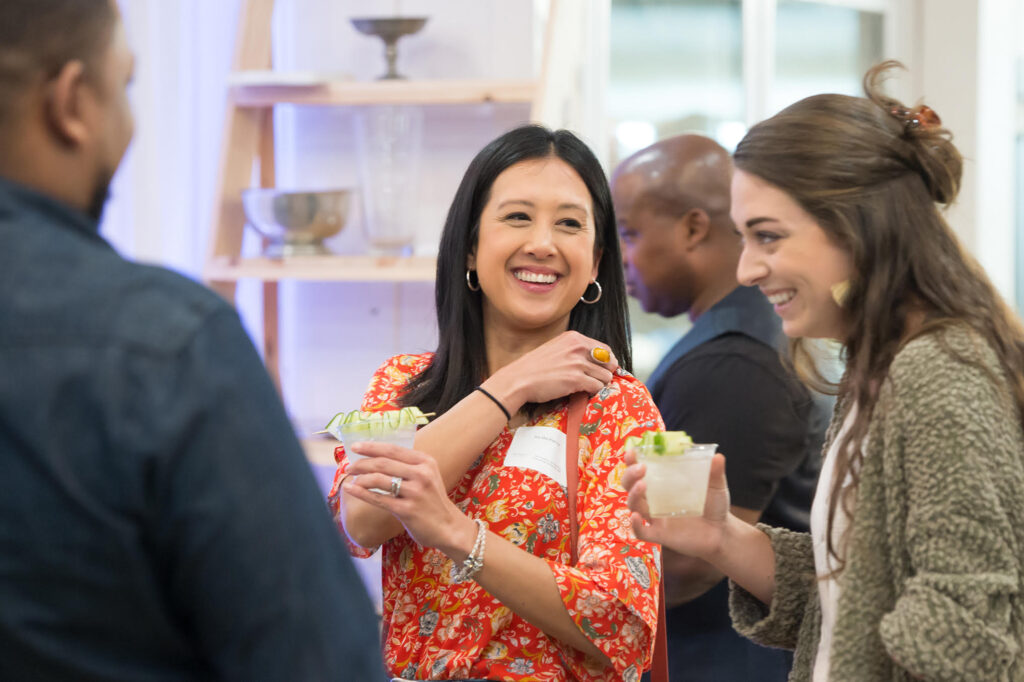 ---
New England Area Wedding Professionals is the largest online wedding professional group in New England.
Through networking and education, together we can strengthen and grow our local wedding industry. The stronger we are, and the more educated we are, the better we can serve our clients.
Through our membership program, we offer numerous educational webinars hosted by attorneys, accountants, social media gurus, website professionals, and marketing masters on topics like SEO, Social Media, Taxes, Contracts, Sales and so much more.
Additionally, we have networking events in every state in New England because there's no better connections than those formed in person.
Whether you are a wedding planner, photographer, videographer, florist, DJ, venue owner, caterer, hair stylist, makeup artist, baker, officiant, photo booth company, jeweler, lighting company, graphic designer, calligrapher, stationer, wedding pet coordinator, rental company, band, musician, live wedding painter, travel agent, bridal shop owner, transportation company, bartending company, event decorator, hotel owner, wedding coordinator, or one of the other many wedding vendors here in New England, this membership program will benefit you. If you haven't already please join our rapidly growing community of 2400+ members on Facebook.